Fleet on Demand appoints Penny Healy to lead Mobilleo development
Fleet on Demand (FOD Mobility Group) has appointed Penny Healy as product director in charge of developing the company's mobility as a service application (MaaS) application, Mobilleo.
In her new role as Mobilleo product director, Healy will be developing the product roadmap for Mobilleo, establishing priorities for the product development teams, and working with the sales teams to manage workflows, the company said.
The company said Healy brings more than 10 years' experience to the business, having previously held senior management positions in the travel sector.
During her previous role as senior app product manager at EasyJet, Healy introduced various optimisation improvements and innovations that led to a 40% year-over-year (YoY) increase in app revenue, said FOD.
Justin Whitston, chief executive officer (CEO) and founder at FOD Mobility Group, said: "I am delighted to welcome Penny into this exciting new role where she will be defining the strategic vision and product roadmap for Mobilleo.
"Penny's background in developing customer centric apps will be fundamental to the future development and internationalisation of the platform."
Vision Techniques appoints new sales executives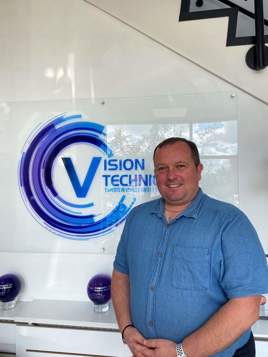 Vehicle safety and security firm Vision Techniques has expanded its team with new appointments.
The company has appointed Dave Prince as its new sales executive working alongside Marshall Fleming and Dave Tucker.
Prince joins the team bringing more than 30 years' experience in sales, particularly in the waste and recycling sectors.
Vision Techniques has also expanded its team of field service engineers with the appointments of Chris Hancock, Mark Hill, Lewis Nixon and Stuart Hird.
Michael Hanson, Vision Techniques chairman, said: "Dave will be key to helping us expand our offering in the waste and recycling sector as he brings with him the skills and abilities, we need combined with a passion for ensuring customers get the very best service in our industry.
"Our new field engineers will also play a vital role in making sure our customers get exactly what they need and I'm looking forward to working with all our new colleagues."
Finativ appoints two new consulting directors
Finativ has announced the appointment of two new consulting directors, Kevin Davies and Mark Stoddart.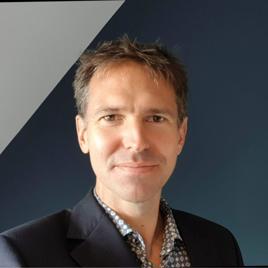 Davies can support clients in areas such as optimisation of broker and dealer networks, understanding the cost of acquisition, customer retention analysis, maximising the performance of internal processes, in-life or acquisition portfolio analysis and implementing dashboarding and reporting solutions to achieve other business objectives, said Finativ.
Davies has more than 20 years' experience providing data strategy consultancy and having held global and European leadership roles and has delivered data strategy projects, including several European multi-country analysis and reporting implementations for automotive manufacturers, the company said.
The company also said his strengths include data strategy and architecture, data visualisation, dashboards and reporting and has experience in programme and project management.
Mark Stoddart joins the firm from GrowCap where he was practice leader for process transformation, having formerly held the role of head of professional services programmes and implementation, large enterprise operations at Xerox Europe.
With experience in large project implementation, business analysis and a Lean Six Sigma Black Belt, Stoddart assists clients in the areas of process improvement, design of new operating models, ISO accreditation including quality management (ISO9001) and information security (ISO27001), and the adoption of emerging technologies.
Christian Roelofs, the firm's CEO, said: "With ever-increasing pressure on performance, productivity and maximising available resources, developing an effective data strategy, and improving existing processes are essential and low risk approaches that too often fall below the radar for finance companies. With Kevin and Mark in the team, we're in a great position to help clients realise those benefits."
Trammell Crow Company appoints new general counsel for Europe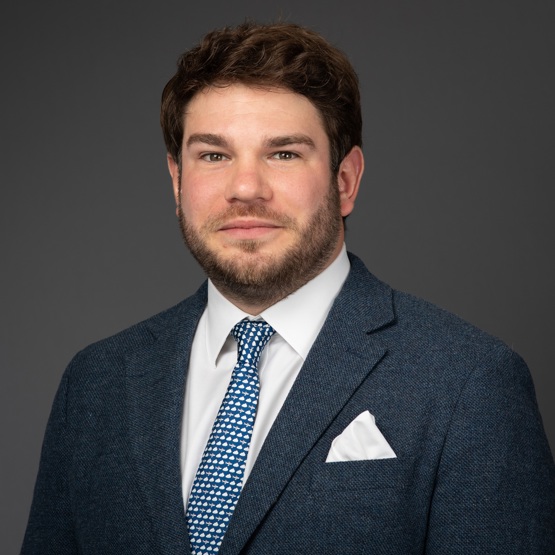 Trammell Crow Company (TCC) has appointed Sean Gray as general counsel for its commercial development business in Europe, reporting to Lisa Sher, general counsel.
Gray joins from Nuveen, where he was associate general counsel and vice president, real assets, for the firm's Europe and Asia Pacific regions.
In his time at Nuveen, he oversaw transactions including the establishment and management of multiple pan-European joint ventures and the sale of a 25% share in Cityhold Office Partnership, a €4bn committed pan-European joint venture.
He also advised on an AUS $185m forward funded office development in Sydney, and the acquisitions and disposals of more than £700m of UK assets during the pandemic.
Previously, Gray worked for Eversheds Sutherland, where he also carried out secondments with Lendlease and with Blackstone on its European property assets, including The Office Group.
David Neuman, president of European operations at Trammell Crow Company, said: "Sean is a key new addition to our team, bringing a huge depth of experience gained across several strategic roles.
"Sean joins as we maintain our momentum in Europe, building out our platform and team and acquiring new sites. Sean will also help us to navigate the economic challenges we may face ahead and make the most of the plentiful opportunities we see in the market."


Read More: Industry jobs: Roles filled at Fleet on Demand, Vision Techniques and Finativ