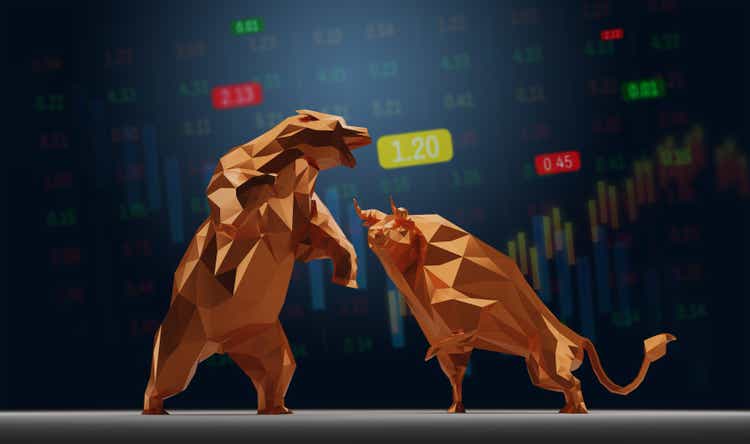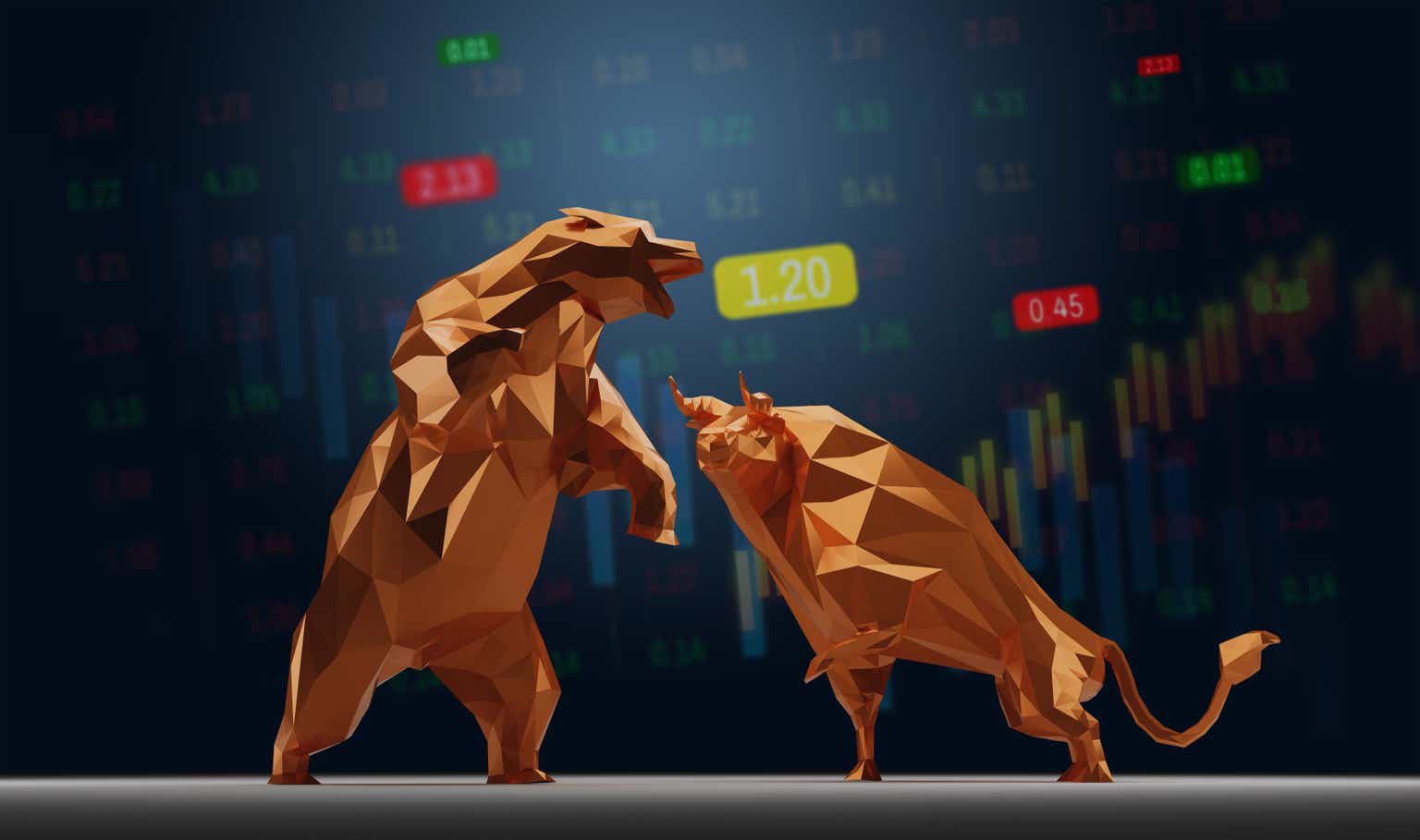 Let's review this week's economic data releases.
The producer price index rose:
The Producer Price Index for final demand increased 0.8 percent in February, seasonally adjusted, the U.S. Bureau of Labor Statistics reported today. This rise followed advances of 1.2 percent in January and 0.4 percent in December 2021. (See table A.) On an unadjusted basis, final demand prices moved up 10.0 percent for the 12 months ended in February.
Here's a chart of the data:
The above chart breaks the data down into prices affected by energy (blue and green) and prices not affected by energy (red and purple). Obviously, energy prices are having a profound impact on some of the data.
Retail sales were modestly higher:
Here's a 5-year chart:
This data peaked in March 2021. It has been trending sideways since. The current level is still very high (note the above chart is adjusted for inflation; the press release is not).
1-unit building permits declined:
Here's a 5-year chart of the data:
This data rebounded at the end of last summer and has been rising since. This month's pause is not concerning.
Total industrial production rose 0.5 percent in February to a level that is 103.6 percent of its 2017 average. Manufacturing output increased 1.2 percent after having been little changed in each of the previous two months. In February, the index for utilities declined 2.7 percent, and the output of mines edged up 0.1 percent.
Here's a chart of the data:
This data has recovered nearly all its losses from the pandemic.
The Chicago Fed released its latest Financial Conditions Indexes. Here is the risk component:
This index has been rising, which could indicate upcoming problems.
The St. Louis Fed also released a financial stress index this week:
This index has also been inching higher.
I'll cover existing home sales next week after we get additional real estate data.
Remember that most of this data is still pre-Ukraine, so it doesn't include any impacted data. We should be getting that data soon to see if the war has in any way impacted the US economy. That being said, most of the data is positive. However, prices are still an issue and financial risk is increasing.
Let's turn to the charts, starting with last week's action:
These are great charts. They run from the southwest to the northeast. It doesn't get more bullish than this.
The 10-day charts of all the indexes show a clear breaking-out during the last two weeks.
On the 3-month charts, the SPY, QQQ, and IWM have all broken through resistance. The SPY is now above the 200-day EMA while the QQQ and IWM are still below that level.
Obviously, the markets are pleased with the Fed's move to raise rates.
It's also possible the market might be wrong. To that point, consider this editorial from Lawrence Summers.


Read More: The Markets Rebound, Backing The Fed (Technically Speaking For The Week Of 3/14-3/18)