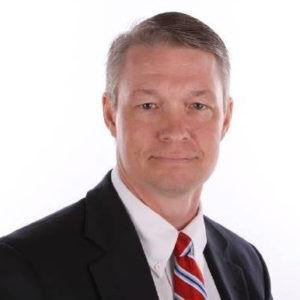 Some popular political amusements never quite seem to go out of fashion. One of these is the perennial heaping of scorn on big business, generally by those who strangely feel uncompelled to heap scorn on other species of "big" — big government, big unions and big aggressive nations, for instance.
This ire never really seems to make a lot of sense from the perspective of what such-and-such big business does for a living — by definition, these entities become big by successfully producing something that a whole lot of people want. Take everyone's favorite bogeyman, big pharma. Aside from a few who evidently think the polio vaccine is a slippery slope toward brainwashing, most people, I wager, appreciate that their products keep us alive past 30.
The vitriol seems to be mostly generated simply by the fact that these businesses are, well, big; translation: exceptionally good at what they do. Being mad about that doesn't make a great deal of sense either, especially because with great success comes considerable charity.
Consider JBS, the meatpacking giant in Greeley. They process God knows how many thousands of pounds of beef to feed people every day. They employ thousands of people and provide them a good living. In any practical economic sense, that substantial contribution to society ought to be enough.
Well, not according to them. JBS has elected to donate millions of dollars to community projects in the places where they are located. For instance, they started a project they call "Hometown Strong" in March of 2020, an initial $50 million investment, that has since grown to a $100 million commitment, in local community improvements. In Greeley, the company has already invested some $3.29 million out of a $7 million commitment, to local projects ranging from: the construction of a stage at Island Grove Regional Park, which hosts the Greeley Stampede; money for the Greeley West High School's agricultural program; a year of free internet access to students in the local school district to help with at-home instruction during the pandemic; a new delivery truck and weekly meat donations to the Weld County Food Bank; and supplies and a van for a local shelter for victims of domestic violence.
Not only that, but JBS offers what may be the largest free college tuition programs in rural America with its "Better Futures" initiative. Through this, the company provides free tuition for associates degree and trade-certificate programs to all of its employees and their children.
This has to be disillusioning for those who look with contempt on "late-stage capitalism" as an exploitative system of economic oppression. Moreover, Cameron Bruett, Head of Corporate Affairs at JBS, didn't even offer up some Machiavellian deception as a reason for why the company pursues all of this extracurricular generosity. "It's the right thing to do," he said. "It's simply the right thing to be a good neighbor and to offer a commitment to the future of the communities in which we live and work."
Or take Kroeger, the parent company of King Soopers, which was the target of a pointless strike earlier this year, orchestrated solely to inflate the union boss's profile at the national level (and which ultimately gained the union precisely nothing). On top of a generous pay-and-benefits package to its workers, Kroeger operates a private foundation that doled out $16.4 million in grants to more than 370 nonprofit organizations throughout the states in which it does business. In 2020, Kroeger also donated some 640 million free meals to nonprofits helping feed the hungry during the pandemic.
Or how about Suncor? You would be hard pressed to come up with a company in Colorado which has absorbed more slings and arrows than Suncor. And yet, even before the events of the last few weeks, the value of producing the stuff that keeps society and our economy moving (not to mention the myriad of other consumer products that are made from refined petroleum) ought to have been self-evident, and Russia's aggression has illuminated the need for domestic energy in an ominously brusque way.
Again, if that were Suncor's only contribution it would be enough to elicit civic gratitude, but it isn't. Since 2012, Suncor has invested more the $8.5 million in the communities in which they are situated, the bulk of it going to Commerce City and elsewhere in the Denver metro area. For example, the company has directed more than $3 million over the years to the Boys and Girls Clubs, including establishing the Suncor Boys and Girls Club in Commerce City. They also annually coordinate an employee volunteer day at Gates Camp, which ends up saving the Boys and Girls Clubs of Metro Denver thousands of dollars in maintenance and repairs; and from August 2021 through March 31 of this year, Suncor has designated one fuel pump at each of the Shell stations they own or lease in the state, from which 5 cents from every gallon of fuel sold is donated to the Clubs.
No doubt there is some market value associated with corporate charity, but so what? As Burke reminds us it is these sorts of private efforts within society that make society work. If big business generates big generosity, on top of its for-profit contribution, that should be applauded, not demonized.
Kelly Sloan is a political and public affairs consultant and a recovering journalist based in Denver.


Read More: SLOAN | Side benefits of big business