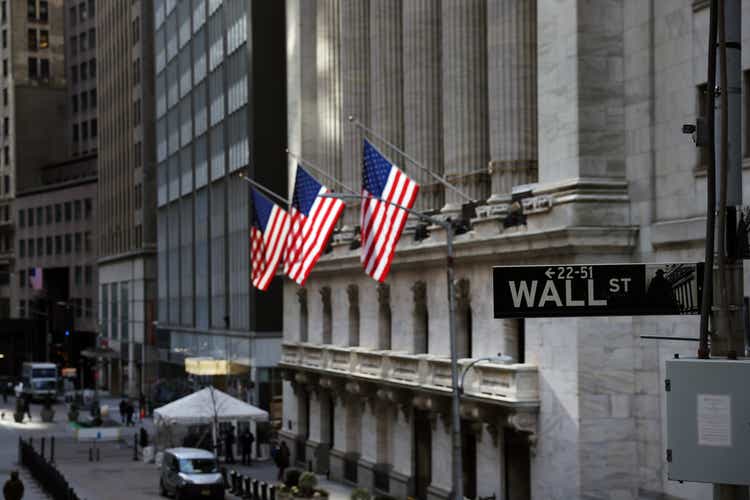 The major averages are trading at highs of the session as the bulls make an afternoon charge.
The VIX has reversed course and is now down to around 23.
The Nasdaq (COMP.IND) +1.8% is still in the lead, with Amazon at its highs of the session and the megacaps all now higher.
The Dow (DJI) +0.2% is in positive territory thanks to price gains from Goldman, Microsoft and Salesforce.
The S&P (SP500) +0.9% is rallying as well. Five of 11 sectors are higher led by Consumer Discretionary as Tesla adds to the Amazon gains. Materials is the weakest sector.
The 10-year Treasury yield is up 10 basis points to 1.92% and the 2-year is up 13 basis points to 1.32%.
The economy added 467K jobs last month, with the labor force participation rate finally ticking higher and December seeing a big payrolls revision.
"These data make it clear that the labor market ahead of Omicron was much stronger than previously believed, and it's very tempting to argue that the Jan data mean that all danger of an Omicron hit has passed," Pantheon Macro's Ian Shepherdson wrote. "We're a bit more cautious than that, not least because the near-real-time data fell through most of Jan and have only just begun to recover."
"The Feb payroll survey is next week, so the lags between activity and employment suggest that the net change in payrolls between Jan and Feb could yet be very small or even negative."
Wage inflation also topped forecasts, adding to concerns about the Fed's next move. Mohamed El-Erian said on Bloomberg the chances of a half-point hike are now 50-50.
"Revisions surged 709,000 over the last two months," Renaissance Macro's Neil Dutta tweeted. "January beat while expectations were heading south going into the report. The Fed is looking increasingly offsides relative to the dataflow. You cannot rule out a 50bp move at the March FOMC."
While Amazon is the top S&P gainer, Clorox is the big decliner after a weak report and bleak outlook.


Read More: Nasdaq leads S&P 500, Dow Jones as stocks make a push higher