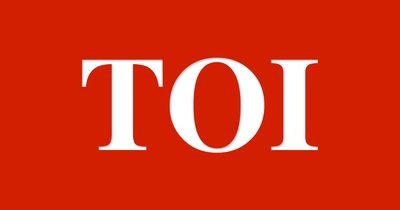 Chennai: Rising claims from victims of cyber attacks has resulted in doubling cyber cover premium in the past year. The loss claims ratio has now climbed to 50%, higher than the 20%-30% recorded before March, 2020.
ICICI Lombard General Insurance saw the average cost of premium rise by 40% to 60% compared to an year ago. There is a trend of premium rate increase as well as capacity rationalisation, says its chief of underwriting, reinsurance & claims Sanjay Datta."Underwriters keep reviewing their exposures and accordingly position themselves. With the loss ratios going up, the capacity is not as freely available as it was earlier, especially for inherently risky and large exposures," he added.
Ritesh Thosani, executive VP and cyber leader, Marsh India Insurance Brokers said, "For a sum assured of $1 million, the premium cost could be in the range of $8,000-$11,000 annually. In recent times, the cost of premium has shot up 100%. In some cases, companies have spent 80% of their budget to strengthen their IT team."
Unlike earlier, demand for cyber insurance has been felt by many non-IT businesses, especially sectors like manufacturing, hospitality, pharma and new-age businesses like gaming industry. The cyber security system offered by businesses on premises turned insufficient when work from home was launched overnight. Bajaj Allianz General Insurance has witnessed a 60% higher enquiries for cyber insurance covers from non-IT companies, with the hospitality sector being most vulnerable to consumer data theft or data breach, followed by consulting firms and services sectors like HR. Its chief technical officer TA Ramalingam said among major concerns faced by new age businesses like gaming and edtech firms, the top most is that a day's business interruption due to cyberattacks, nearly leads to collapse of the business model putting the company in the edge. "There is a huge struggle with lack of reinsurer to back these cyber insurance products since the pandemic outbreak with risk exposure increased multifold," TA Ramalingam, chief technical officer, Bajaj Allianz said. Ramalingam added. Hackers charge a ransom of 1% of turnover, however, the amount could go up if they do not meet the deadline, which is normally an average of five days.
FacebookTwitterLinkedinEMail




Read More: Rising ransomware attacks doubles premium for cyber cover – Times of India